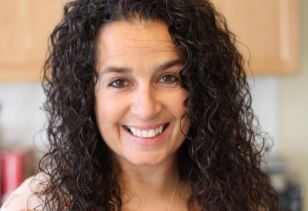 August 2023 VOLUME 1, ISSUE LIII
Peach Cake
INGREDIENTS
¾ cup butter, softened
1 cup light brown sugar
2 eggs
1 tablespoon vanilla extract
1 ½ cups flour
1 ½ teaspoons baking powder
½ teaspoon salt
2 large peeled and sliced peaches
powdered sugar
DIRECTIONS:
Preheat your oven to 350ºF and grease a 9" round cake pan. Set the pan aside for now.
In a large mixing bowl, use an electric mixer to beat the butter and light brown sugar together until light and fluffy. Be sure to scrape down the sides of the bowl to incorporate all of the butter.
Add the eggs one at a time, mixing after each addition and scraping down the sides of the bowl after each egg.
Add the vanilla to the bowl and mix again.
Add the flour, baking powder and salt and mix to make a smooth batter.
Stir half of the peaches into the batter and then pour the batter into the prepared cake pan. Add the remaining peaches to the top of the cake, distributing them evenly over the whole top (make it look pretty!).
Bake the cake for 45 minutes. A toothpick inserted in the center should come out cleanly.
Let the cake cool for about 30 minutes then flip it onto a serving tray. Dust with powdered sugar and enjoy!
From Allthingsmomma