Shrimp and Leek Linguine in White Wine Sauce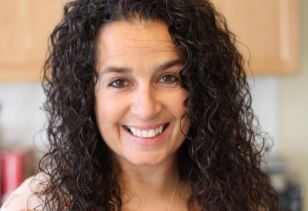 October 2022 VOLUME 1, ISSUE XLIII
Shrimp and Leek Linguine in White Wine Sauce
INGREDIENTS
1 pound small uncooked shrimp, peeled, deveined, shells reserved
1 3/4 cups water
6 tablespoons olive oil
2 large garlic cloves, minced
2 1/2 cups thinly sliced leeks (white and pale green parts only from about 2 large)
1/4 cup thinly sliced stemmed drained pepperoncini (about 4 whole)
3 tablespoons chopped fresh oregano
2 teaspoons minced lemon peel
1/4 cup dry white wine
2 tablespoons fresh lemon juice
1 pound linguine
Chopped fresh parsley
DIRECTIONS:
Place shrimp shells in medium saucepan. Add 1 3/4 cups water and a generous pinch of salt. Bring to boil over medium-high heat. Cover, reduce heat to medium-low and simmer until reduced to 1 cup liquid, about 15 minutes.

Strain into measuring cup, pressing on shells to extract as much liquid as possible.

Meanwhile, heat 3 tablespoons oil in heavy large skillet over medium-high heat.
Add shrimp and sauté until opaque, about 2 minutes. Using slotted spoon, transfer to medium bowl. Reduce heat to low.
Add remaining 3 tablespoons oil to same skillet. Add garlic and sauté until soft, about 1 minute.
Stir in leeks, pepperoncini, oregano, and lemon peel. Cover and cook until leeks are soft, about 3 minutes.
Uncover; add wine, lemon juice, and shrimp-shell liquid. Increase heat to high and boil until reduced by half, about 2 minutes. Remove from heat.
Cook pasta in large pot of boiling salted water until tender but still firm to bite, stirring occasionally.
Drain, reserving 1 cup cooking liquid.
Add pasta and shrimp to skillet with sauce and toss to coat.
Add enough reserved cooking liquid to moisten if necessary. Season to taste with salt and pepper.
Transfer to large bowl. Garnish with parsley.
From Bon Appetit