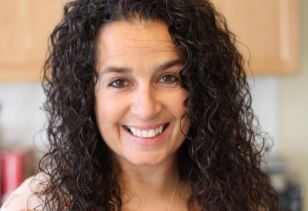 December 2022 VOLUME 1, ISSUE XLV
Shrimp Toast
INGREDIENTS
2 scallions, cut into 1-inch pieces
2 garlic cloves
¼ cup cilantro leaves and tender stems
½ pound peeled and deveined large shrimp
1 large egg white
1 tablespoon low-sodium soy sauce
½ teaspoon toasted sesame oil
Salt and pepper
⅓ cup white sesame seeds
4 slices white sandwich bread
1½ to 2 cups neutral oil (such as canola or vegetable), for shallow frying
DIRECTIONS:
In a food processor, combine scallions, garlic and cilantro; pulse until finely chopped, scraping down sides of bowl. Add two-thirds of the shrimp, along with the egg white, soy sauce and sesame oil; pulse until a coarse paste forms, scraping down sides and bottom of the bowl as needed. Transfer the shrimp paste to a medium bowl. Chop the remaining shrimp into ¼-inch pieces and add to the bowl; season with salt and pepper, and mix well. (The mixture will be quite moist and spreadable.)
Set the sesame seeds on a large plate. Spread one-quarter of the shrimp mixture in an even layer on one slice of bread; repeat with the remaining shrimp mixture and bread. Working with one slice of bread at a time, invert it into the sesame seeds, shrimp side down, and gently press so seeds adhere. Transfer to a cutting board, setting each piece sesame side up. Cut each slice of bread diagonally into 4 triangles.
In a large cast-iron or other heavy skillet, heat ¼ inch of oil over medium until shimmering. (A small piece of bread dropped into the oil should sizzle when the oil is properly preheated.) Working in 2 batches, add the triangles, shrimp side down, in a single layer and fry until golden and crispy underneath, 2 to 3 minutes. Flip toasts and fry until shrimp is cooked through and bread is golden brown and crispy underneath, 1½ to 2 minutes longer. Transfer to a paper towel-lined plate to drain.
Cook remaining shrimp toasts, and serve warm.
From The New York Times