Ina Garten's Shrimp Scampi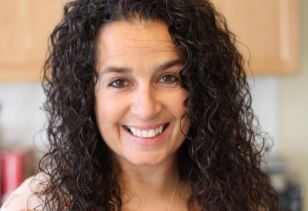 January 2023 VOLUME 1, ISSUE XLVI
Ina Garten's Shrimp Scampi
INGREDIENTS
1 1/2 tablespoon kosher salt
1 pound linguine
4 tablespoons unsalted butter
3 tablespoons olive oil
1 shallot, diced
2 tablespoons minced garlic (5 cloves)
1 1/2 pound large shrimp (about 20-24 shrimp), peeled and deveined
1/2 teaspoon freshly ground black pepper
1/2 cup chopped fresh parsley leaves
1 lemon, zest grated
1/2 cup freshly squeezed lemon juice (3 lemons)
1/2 lemon, thinly sliced in half-rounds
1/4 teaspoon hot red pepper flakes
DIRECTIONS:
Fill a large pot with water and add 1 tablespoon of kosher salt. Bring the pot to a boil.
While the water comes to a boil, melt two tablespoons of butter and one tablespoon of olive oil in a large skillet over medium heat.
Add the diced shallots, pepper flakes, and garlic, and sauté until the onions become transparent.
When the water is boiling, add the linguine and cook for 6-8 minutes, stirring occasionally.
Once the pasta is done, take out one cup of the hot pasta water, then drain the linguine and set aside.
Pat the shrimp dry with paper towels, season them with the remaining salt and pepper, then add them to the pan with the shallots. Cook for about 2-3 minutes, until pink on both sides.
Remove the cooked shrimp from the pan and set aside.
Pour lemon juice and wine into the pan and wait until it boils.
Add another two tablespoons of butter and olive oil. Then, when the butter is fully melted, add the shrimp back to the pan.
Sprinkle in the parsley, add the cup of pasta water, and the linguine.
Mix well, and add more salt and pepper if needed. Serve immediately with fresh lemon slices on top.
From Ina Garten