Roasted Chicken Thighs with Garlicky Cucumber Yogurt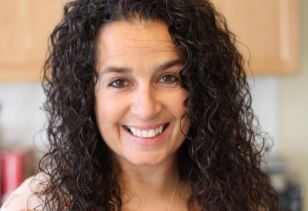 September 2022 VOLUME 1, ISSUE XLII
Roasted Chicken Thighs with Garlicky Cucumber Yogurt
INGREDIENTS
2 ¼ to 2 ½ pounds boneless, skinless chicken thighs

Salt and freshly ground black pepper

4 garlic cloves, finely grated,

minced or passed through a press

1 tablespoon finely chopped

fresh thyme or oregano leaves, or 1 teaspoon dried thyme or oregano

Large pinch of red‐pepper flakes, plus more for serving

3 tablespoons extra‐virgin olive oil, plus more as needed

1 lemon, cut lengthwise into thin wedges

½ cup plain Greek or other strained, thick yogurt (or substute labneh or sour cream)

½ cup grated seedless cucumber, such as Persian or hothouse cucumbers

2 tablespoons chopped fresh mint (or use parsley or cilantro), for serving
DIRECTIONS:
Heat oven to 425 degrees. Season chicken generously with the salt and
pepper. In a large bowl, combine 3 of the grated garlic cloves, thyme or
oregano, red‐pepper flakes and olive oil. Add chicken and lemon wedges,
and toss until well coated. (If you want to work ahead, you can refrigerate
the chicken for up to 12 hours before roasting.)
Arrange chicken and lemons on a sheet pan in a single layer. Drizzle with
a little more oil and roast until chicken is cooked through, 27 to 35
minutes. If you'd like more color on your chicken, run the pan under the
broiler for 1 to 2 minutes until chicken is lightly charred in places.
As the chicken roasts, stir together yogurt, grated cucumber and remaining
minced garlic clove in a small bowl. Season to taste with salt
and pepper. Cover and keep in refrigerator until ready to serve.
To serve, squeeze roasted lemon wedges all over chicken, and sprinkle
with mint and more red‐pepper flakes, if you like. Serve chicken accompanied
by cucumber‐yogurt sauce and a drizzle of olive oil over everything.
From The New York Times