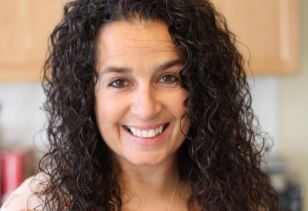 June 2023 VOLUME 1, ISSUE LI
Spiced Chicken Burgers
INGREDIENTS
1 cup mayonnaise
2 tsp. hot sauce
7 oz. Amul cheese or sharp cheddar
2 lb. ground chicken, preferably dark meat
1 medium red onion, very finely chopped, plus more sliced for serving
6 green Thai chiles or small serrano chiles, finely chopped
3 garlic cloves, finely grated
1 2″ piece ginger, peeled, finely grated
½ cup finely chopped cilantro
1 Tbsp. Diamond Crystal or 1¾ tsp. Morton kosher salt
1 tsp. cayenne pepper
1 tsp. garam masala
½ tsp. ground turmeric
10 potato rolls, split
2 Tbsp. (or more) vegetable oil
Lettuce leaves and sliced tomatoes (for serving)
DIRECTIONS:
Stir together 1 cup mayonnaise and 2 tsp. hot sauce in a small bowl.
Set aside.
Pulse 7 oz. Amul cheese or sharp cheddar in a food processor until it resembles coarse crumbs. (Or chop very finely with a chef's knife.)
Transfer to a large bowl.
Add 2 lb. ground chicken, 1 medium red onion, very finely chopped, 6 green Thai chiles or small serrano chiles, finely chopped, 3 garlic cloves, finely grated, one 2″ piece ginger, peeled, finely grated, ½ cup finely chopped cilantro, 1 Tbsp. Diamond Crystal or 1¾ tsp.
Morton kosher salt, 1 tsp. cayenne pepper, 1 tsp. garam masala, and ½ tsp. ground turmeric; mix until combined.
Divide mixture into 10 portions; form into patties.
Prepare a grill for medium-high heat.
Place 10 potato rolls, split, cut sides down, on grate and toast until golden, about 30 seconds.
Transfer to plates.
Place a large cast-iron griddle or skillet on grill.
Heat 2 Tbsp. vegetable oil in pan until you can see wisps of smoke.
Working 2 or 3 patties at a time and adding more oil between batches if needed, cook patties, undisturbed, until browned underneath, about 4 minutes.
Flip and cook until browned on other side and cooked through (an instant-read thermometer inserted into center should register 165°), about 4 minutes.
Transfer patties to a platter as you go.
Spread bottom halves of rolls with reserved spicy mayo.
Build burgers with lettuce leaves, patties, sliced red onion, and sliced tomatoes
From the Bon Appetit